Seventh marriage anniversary, and we still have our gremlins.
If you are reading this, hi there!

Thanks for stopping by. I'm utlizing a website that I threw together to pester Justin, over a year ago. That one took me all of 20 minutes, and I intentionally built it to resemble the eyesores we saw back in the 90s. Click HOME to view it for yourself. I put a little more thought into this page, just for you.

I've also applied analytics from my old business page, so I'll have a rough idea of who visits.

Regarding my letter, you can visit aurorasingers.net and sjmetroband.org to learn about my choir and band. The social media links are as follows:
twitter.com/aurorasingerspa
instagram.com/aurorasingerspa (there's nothing here, yet)
twitter.com/sjmetroband
instagram.com/sjmetroband
pinterest.com/sjmetroband
I'm still figuring out our collective "voice", and I'm not managing any facebook pages. With any luck, I will be pulling every resource at my disposal together to put on a production of Animaniacs Live through Animation on Display, sometime in the next year or so. Assuming the band will go for it. Let's see how well I survive being AOD 2017's publicist, first.
I'm editing a copy of a book by our friend, Steven Savage. He's known for a little website called Seventh Sanctum. We met our new roommate through one of the meetups he hosted. Through the power of networking, I was able to help new roommate collect data for this capstone project he had to put together before the holidays started.
Now for what I'm really itching to expound upon: NERF!
Southbay All-Ages Nerf Group [SAANG] – I'm in charge of this one. Instead of an independent site, we use meetup.
Scotts Valley Nerf Group: I'm not in charge of that one; I just gave them one of the slots in my meetup subscription.
Nerf Night has been around for a couple years, and exploded since Pastor Schuller started promoting through SAANG.
East Bay Area Nerf is the latest in succession. They meet twice monthly, which takes the heat off me when my schedule's full.
Bay Area Urban Recreational Nerf [BURN] started around 6 years ago, and has been a huge influence for SAANG.
North Bay Coalltion of Nerf [NoBACoN] (Napa) started around the same time as SAANG, but these guys mean business.
Whichever game you visit, make sure you wear eye protection…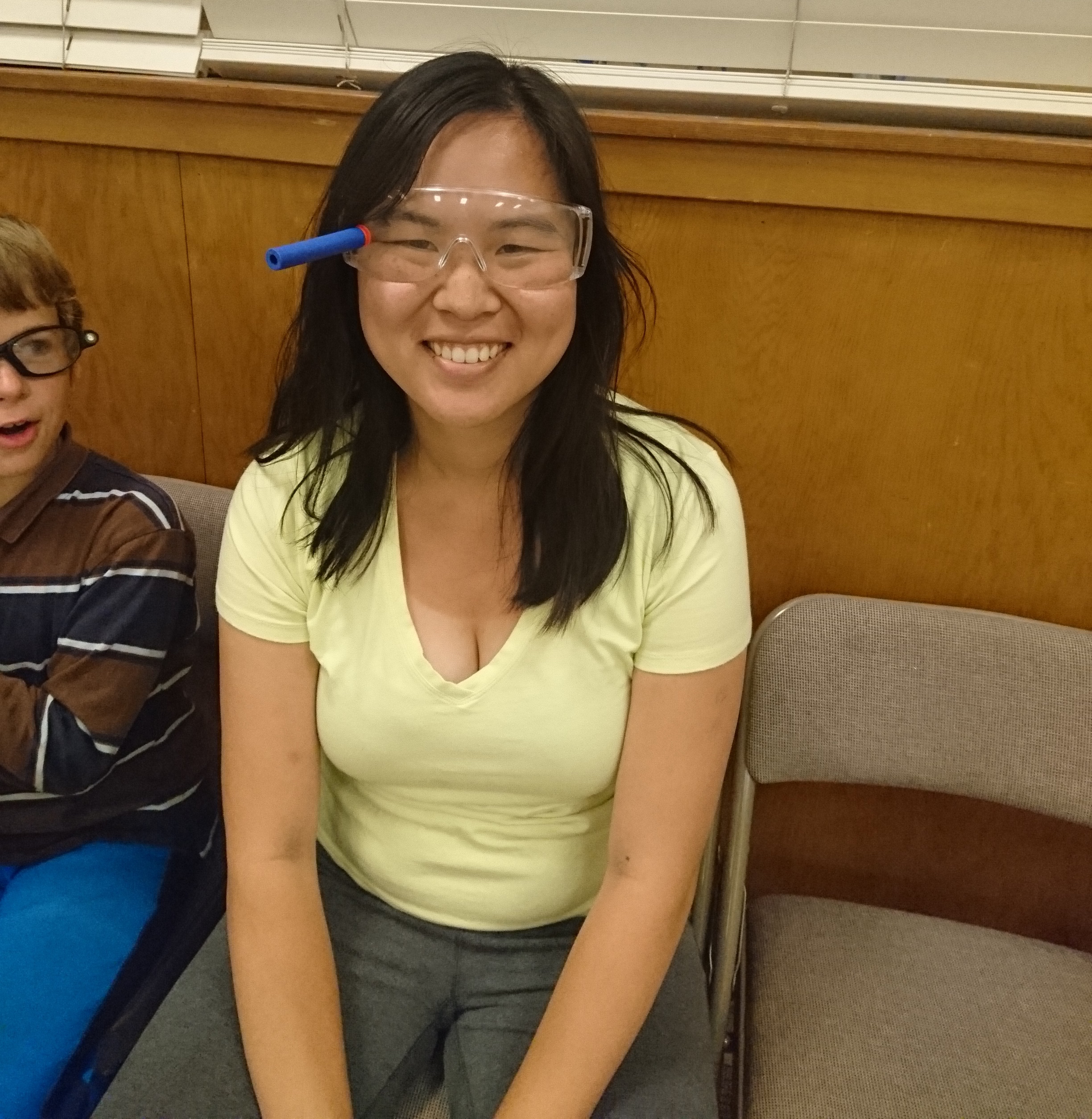 This is our friend, Ketrina. This is why we wear eyepro.
…and mind your blaster's FPS! Age 18+ tournament.
Not as bad as it looks. Steven calls this the octopus attack.

And now for a video of Steven playing a VR version of "Whack-A-Mole" at Ketrina's office party. This is one of her projects.

Thanks for reading!